Get Involved, Save Lives
Help spread the word about Everything Rosie, backyard breeding/animal hoarding and puppy mills.
Bracelet Fundraiser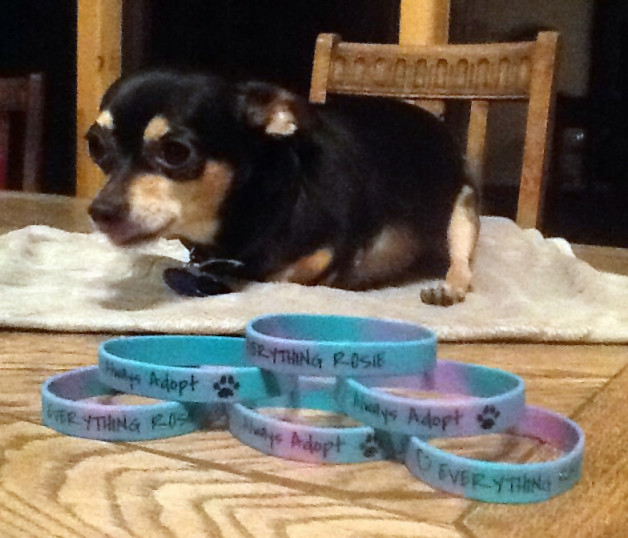 Groby and his mom, Joy, wanted to continue honoring Rosie's memory, to share Rosie's message…Rescue, Hope, Love and continue her work in helping others.
If you missed the bracelet fundraisers, Rosie and Groby's friends helped us raise $6,400 in total. The first bracelet fundraiser raised $3,200 for the National Mill Dog Rescue and the second bracelet fundraiser matched the first at $3,200 and donated to Hearts United for Animals. Thank you everyone!!
Everything Rosie Bracelets



All SOLD
Printable Flyers/Posters
Below are a few items that Rosie's Team and some of Rosie's very talented friends have created for you to share with your friends, family, your community, bulletin boards in grocery stores, anywhere you can think of.
Facebook Cover Banners
To add your banner to your own facebook page or profile, just download the zipped image to your own computer. Extract the zipped folder and upload the image found in the extracted folder to your own facebook. Some have asked for a description that you can add once you've uploaded. You can copy and paste what we wrote on Rosie's own cover… Please learn about Everything Rosie and educate yourselves on backyard breeding/animal hoarding. www.EverythingRosie.com