Groby and Rosie "wrist band" fundraiser raises $3,200 for Hearts United for Animals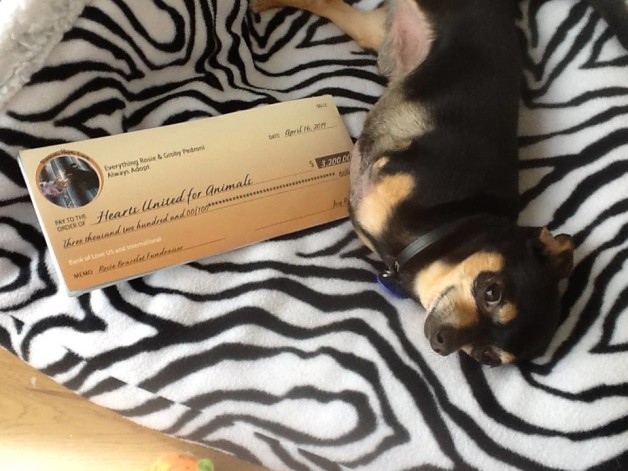 Rosie and Groby's facebook friends do it again!
Groby and his mom, Joy, wanted to continue honoring Rosie's memory and to continue her work in helping others, that they matched the donation they did for National Mill Dog Rescue right down to the penny. Offering this time BOTH "Groby" and "Everything Rosie" wrist bans in hopes to share Rosie's message…
Rescue, Hope, Love.
Cinnamon, Rosie's mom, chose Hearts United For Animals to receive all net proceeds this time in Rosie's Honor. The money will go far in helping those dogs who are rescued from puppy mills.
Groby Says… "It is all because of you, my friends and Rosie's friends, that these donations are possible.  Together, we have raised and donated $6,400 since January.  I'm pretty darn proud of all of you!!" Love, love, love Groby
After all the expenses…$3,200 was raised for the Hearts United For Animals organization.
The Hearts United for Animals overview…
Hearts United for Animals is a national no-kill animal shelter, sanctuary and animal welfare organization dedicated to the relief of suffering. We rescue dogs from all over the country and specialize in long distance adoptions. We take the creatures who are lost, afraid, hungry or ill and comfort them, give them a warm, soft bed, good food, medical care and most of all, love.

HUA is a place of happiness, joy and love. Everything we do is in the best interest of the dogs. The dogs have big fields of grass and trees in which to run. Our primary interest is what will make them happy. HUA is a place to celebrate the joy of life.
Please visit their site and follow them on facebook: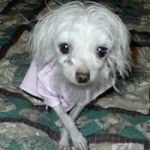 Website: www.hua.org
Facebook: Hearts United for Animals
Groby and Rosie's Team wants to THANK all of Rosie and Groby's friends. Without your support, we couldn't have done this.

"Bracelet/wrist ban fundraiser in hopes to share Rosie's message… Rescue, Hope, Love."
From Friends with Rosie and Groby bracelets. Posted by Groby Pedroni on 2/03/2014 (73 items)
Generated by Facebook Photo Fetcher 2