Happy Thanksgiving & Happy Hanukah!
It's Thanksgiving and it's six weeks…and I still can't believe she is gone.
This photo is from one of the laser and massage treatments she received at Two Hands Four Paws last November. She was so happy – just look at those eyes – and we were looking forward to building her strength so she'd be able to enjoy many more Novembers.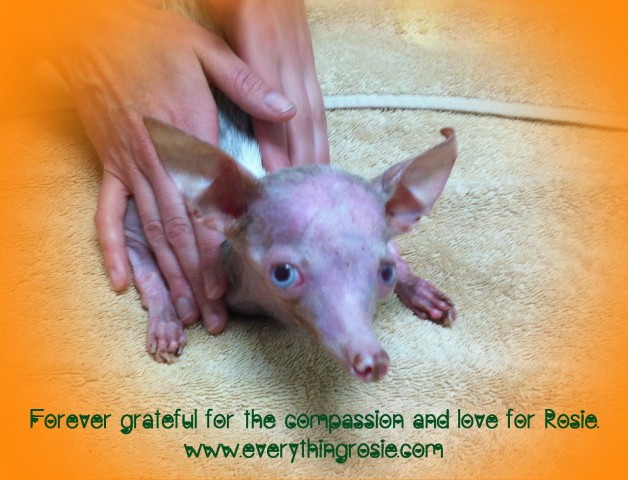 Despite the pain, I am so grateful to have had her in my life. I am thankful for every tiny memory, her stink eye when she was displeased, her funny little noises of contentment when the two of us snuggled, the way she stared at the ocean with such concentration, her love of whipped cream, the way her breathe felt on my cheek when she slept on my shoulder.
I am thankful for all of the love she was given by her FB family. I am thankful that total strangers took the time to show her – and me – that the world can be a good place. We need to make sure others see that truth as well, so please, continue to be the good people you are and spread Rosie's message of love and of thankfulness!
Happy Thanksgiving & Happy Hanukah!
Peace and gratitude,
Cinnamon