Nov 11, 2013 Everyone needs someone to love
All the wonderful celebrations this weekend, all the terrific things people did to honor such a tiny little soul has amazed me beyond description. I loved Rosie with all of my heart – I never expected others would love her so much as well.
So many memories were packed into our short time together – we really lived a few lifetimes. Those memories are sweet but they are not tangible, I can't hug them, I can't hear or feel her breath against my cheek…
Instead, all I can do is make sure she has fresh flowers (these are from my friend Ann) and I can tuck her lamb chop toys, her bunny and her sweater in her stroller with her and her favorite blankets. I rearrange them everyday because I need to feel I can still somehow make her comfortable and make her feel loved. Caring for her gave me such peace and I've lost that feeling now.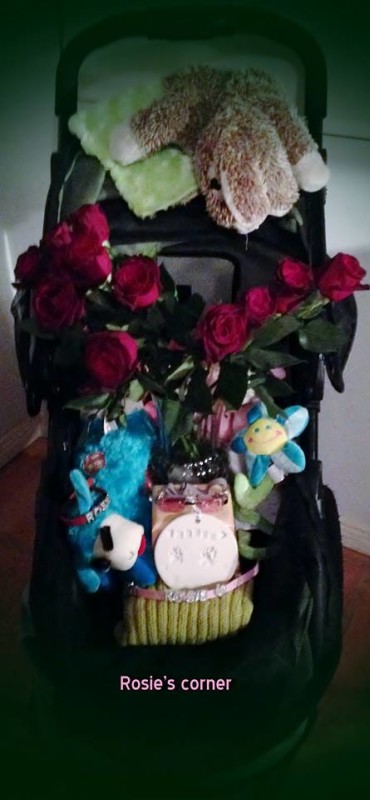 I will keep moving forward though because there are other animals who need someone to tuck them in each night and there are people who need those animals to give them love and a purpose…hopefully, I can connect them. Everyone needs someone to love.
Hug your babies…hug your loved ones…
xxoo, Cinnamon