Saving Tiny Tim
Please see new update on August 18, 2013 >> here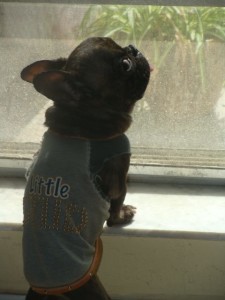 Rosie's little friend Tiny Tim is getting surgery. After 4 long years a team of specialist are going to save this little boys life. Tiny Tim is like Rosie. He was born with an amazing will to live and has endured everything good and bad with grace and love. His family finally have a Dr. willing to do the surgeries he desperately needs to survive but they are nearly tapped out from the efforts required to get him well enough to have surgery.
They are traveling 18 hours by car (that's just one way). So if you can donate it would mean so much!!! Of course, praying and meditating on this little guy's speedy recovery is also very helpful. And prayers for his mom and dad are welcome too, they are excited but very worried about him and this trip!
Learn More about Timmy on his Facebook page – https://www.facebook.com/pages/Tiny-Tims-Blessings/499093840149546
Finally a rescue, who rescued so many other lives has the chance to be…..SAVED!!

EVERY LIFE DESERVES A CHANCE!
Download a Tiny Tim facebook banner in support of Tiny while in surgery here.