Sept 30, 2013 Rest in Peace Gabriel
Rosie and I will not be posting much this week.
We lost our little friend Gabriel today. He passed in my arms with his head on my chest. Gabriel was one of the happiest dogs I've ever known. He came to us after his original family closed a garage door on his back and then let his legs atrophy. When they didn't like cleaning up after him, they dumped him. We were thrilled to have such a lovely little man in our family. He didn't bark, he kind of yodeled and G-d…how I wish I had gotten that on video…I can't believe I'll never hear it again.
When we adopted Charity as his companion, we had two very bright little souls shining light in this house. Charity is sitting in her wheelie cart waiting for me to buckle Gabe into his so they can race and she can beat him once again. She is confused and doesn't understand where her soul mate has gone.
Rosie and I will do our best to help Charity adjust to life without her best friend.
This house won't be the same without you Gabriel my sweet little man…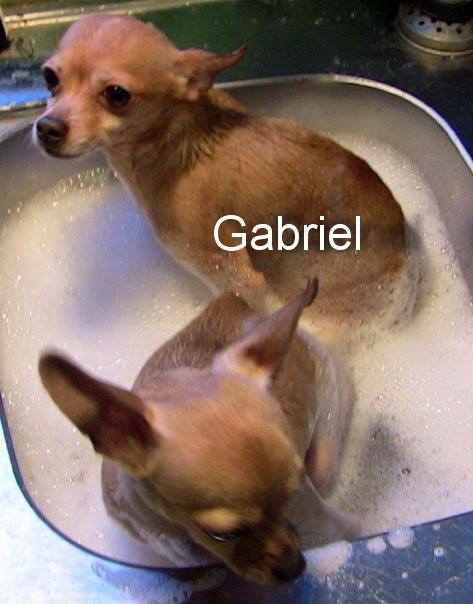 Here is the video we posted one year ago this month of Rosie playing with Gabriel and her friends.